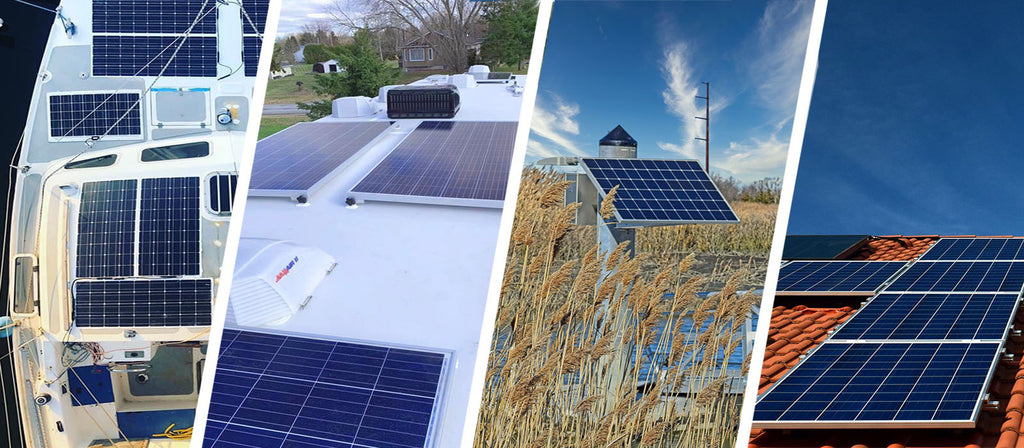 WHO WE ARE
Xinpuguang Solar is the North American manufacturing leader in the design and development of ultra-high-efficiency, premium-quality solar panels. Xinpuguang leverages more than 11 years of solar experience and operates out of facilities in Bellingham and Burlington, Washington and Toronto, Canada. All of our locations feature fully automated, ISO certified production lines and utilize just-in-time manufacturing to deliver millions of North American-made top-performing solar panels designed specifically for the North American market.
OUR HISTORY
Xinpuguang Solar Energy Co.,Ltd. was founded in 2011 , which is committed in the designing, manufacturing and sales of photovoltaic solar modules, DIY solar kits and accessories, which apply for RV/Marine Boats & Yachts, Outdoor and Charger, Off-grid solar systems and Rural Electrification, Electronics and other applications throughout the world. We have an integrated and advanced factory with modern and automatic equipment and facilities.
Xinpuguang Solar was built on the extensive knowledge of our founders and a vertically-integrated network of partners that spans the entire photovoltaic supply chain.
With a business philosophy of supporting local customers as partners, our founders incorporated modern manufacturing systems, innovative product development and process engineering adopted from various projects.
BUILDING A PREMIUM BRAND
Over the past ten years, we have advanced from a commercial and residential OEM manufacturer for other Tier 1 companies to designing, engineering and manufacturing our own premium brand of high-efficiency solar panels for installers, distributors and businesses across North America who demand maximum power density, premium quality, a trusted warranty and local customer support.
AUTOMATION
Xinpuguang passed and strictly enforces the requirements of ISO9001 Quality management system to promote all products through CE, RoHs and other international safety certification.Xinpuguang will always persist "Sincere  Cooperation, Continuous Innovation and Future-challenging" to provide high quality products and good services for all our customers, and to stick to social  returns and social responsibility, most importantly the green, eco-friendly earth for future generations.
 CERTIFICATE
Warehouse
In order to provide better service, we have set up warehouses in many countries, United States,Australia, Canada, Germany, UK, Spain, Belgium, Brazil, Russia, Ukraine, Saudi Arabia. Germany,  Belgium can be distributed throughout the EU. Our warehouse range is also expanding, please look forward to.